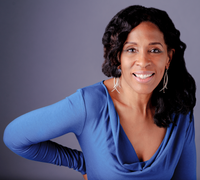 Mala Waldron (pronounced MAL-uh) is a native of NYC whose first paid gig was playing keys and singing back-up vocals with a local R&B band, "Liquid Pleasure" at the Elk's club at age 15.  Shortly after joining, the band was signed to RCA records  (Midland International.)  She later enrolled at SUNY, Old Westbury study African-American Music Makanda Ken McIntyre, Richard Harper, Andrei Strobert, Warren Smith and Amina Claudine Myers, earning a Bachelors Degree.
Mala's music career has taken her all over the world doing performances in such countries as Japan, France, Italy, Belgium, Russia, Belarus & China.  She has performed on some of NYC's most prestigious stages, including the Iridium Jazz Club, the Blue Note, the Jazz Standard, the 55 Bar, Brooklyn's BAM Cafe, and at the Kennedy Center (Millennium Stage in Washington D.C.
She has done numerous international tours and festivals, including, Hennessy-Moet Asian XOXO Jazz Tour (with shows in China, Taiwan & Malaysia), the Catania Jazz Fest, Corinaldo Jazz Fest and Farfa Voice Fest (Sabina) as well as festivals in the U.S., a highlight of which was the Annual Diet Coke Women in Jazz Festival (JALC) opening for Patrice Rushen.
As an educator, Mala has done vocal and composing workshops in Italy, and participated in the WBGO Kids Jazz Concert Series lat the Newark Museum and Jitterbugs – Jazz for Kids (Jazz Forum Arts.) She was a featured performer on the Chapman Stage at the first annual Coltrane Day Festival.  She was featured in the recently published book, Giving Birth to Sound: Women in Creative Music (Renate da Rin and & William Parker editors) and can be seen in the documentary film, 'The Girls in the Band," directed by Judy Chaikin.
Recordings as a featured artist include: "Lullabye," (solo debut and tribute to godmother, Billie Holiday,) "He's My Father." (duo project with father, pianist/composer - Mal Waldron) and "Always There," named one of JazzUSA's TOP 10 CDs of 2006. Mala is also a member of the Firey String Sistas ensemble.
SUBSCRIBE TO THE MAILING LIST!